Anyone else out there feeling like the holiday season completely took the wind out of your sails?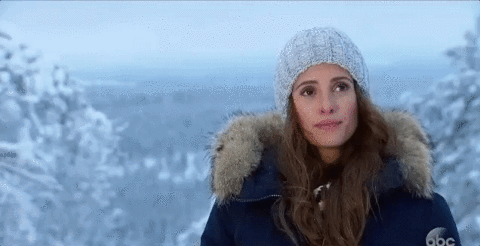 With all of the recent hustle and bustle, shopping and partying, gift wrapping and gift giving (and receiving!) it's no wonder some of us feel a little deflated come January.  Here are a few ideas to help brighten your mood and beat those winter blues. Or at the very least, make you feel a little less like poor Ralphie here: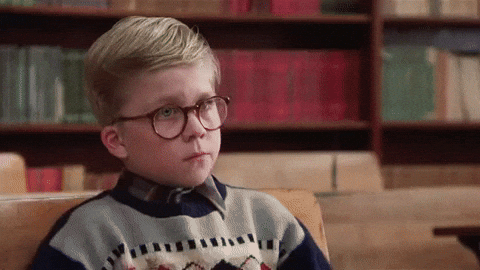 1. A cozy sweatshirt that won't break the bank
I mean, you're great and people want to talk to you, and pizza is always a mood booster.  Even better, this sweatshirt is currently on sale and it's less than $30!  
2. A Happy Light
A lamp like this can help you fight fatigue, regain focus, and improve your mood.  My favorite just happens to be this one!
3. Silly socks
Silly socks give me life.  Seriously, I heart them so much.  I have them for every holiday, in all different kinds of designs, polka dots, cupcakes, snowflakes...you name it!  Santa left this pair in my stocking this year and they look and feel like they were made for me.  Can't help but smile with these keeping my tootsies warm!
These and other adorable pairs are all under $10!
4. A Soothing Sheet Mask
Asian skin care is so much fun, am I right?  The packaging is often really cute, cheerful and the products are such a treat to use!  An inexpensive sheet mask might be just what those rosy-from-the-cold cheeks of yours need.
I'm looking forward to trying this mask myself.
5. A Beanie
If you have to be cold you might as well look cute.  This slouchy beanie is on trend and sure to finish your winter look while keeping your noggin warm.  A warm noggin = a happier you!
This one comes in several different colors and is under $15.  
Stay warm, Stitch & Seamers!
-Sara